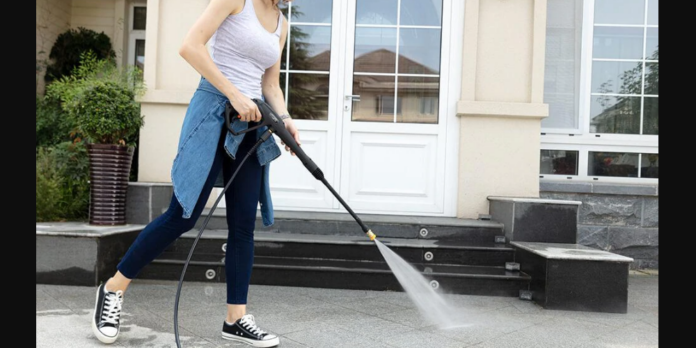 Your home should become a sanctuary, where there is unprecedented protection from any health risk inherent in an unclean environment. For instance, grime on a barbeque grill contains carcinogenic substances. Mold growing on the walls, roof, and other surfaces cause allergic reactions. All surfaces require perfectionism when cleaning. Nonetheless, you can rely on a pressure washer for glamorous results.
Five home surfaces that require a Giraffe Tools portable pressure washer
A giraffe tools portable pressure washer that infuses both high pressure and a retractable hose reel is ideal for cleaning most of your home's surfaces. It doesn't matter how the surface looks; it will get work done effortlessly. The various features of the machine make the cleaning effective since different surfaces have different cleaning methods. This article highlights some of these home surfaces.
Dirt bikes
People who own dirt bikes find it thrilling to ride in rough, muddy terrains or dusty fields to experience an adrenaline rush. Ultimately, the bike gets dust, mud, or greasy oil, which is not easy to clean. A portable pressure washer that you can easily carry around due to its lightweight can perfectly clean the bikes immediately after the activity. You will be ready for the next day's activities with a ready bike. Cleaning also ensures that it serves you longer.
Grills
Over time using your barbeque, grime and grease may accumulate on the grills, which is a fire hazard. The grime, to an extent, also interferes with the taste of meat, so you will not want to serve your guests' burnt meat. A pressure washer that uses high pressure can deep clean the barbeque to save energy and time scrubbing the grills. If you have tried this, you should, and you will love it.
Roof
Tree traps, molds, and debris can leave your roof looking dilapidated if not attended to. Are you thinking that the only way to clean the top is by hiring an expert? You can if you want some professional touch, but it would help if you visited some Do It Yourself pages to learn more. Cleaning is easier done using a Giraffe Tools pressure washer because it is efficient, flexible, and safe.
Floor mats
The garage is one of the places most people find it difficult to clean. The floor mat is the most discouraging surface since it requires regular and frequent cleaning as it collects a lot of dirt. A pressure washer, however, can make the cleaning job easier.
Decks
Wooden decks tend to grow mold if exposed to moisture. The mold distorts the deck's appearance and becomes a health hazard. Cleaning this surface is a bit technical since the traditional scrubbing may not be effective. Having a pressure washer that can regulate the pressure can give good results.
Conclusion
Most of you have seen different advertisements for several pressure washers. Some are commercial, while others are used domestically. The immense benefits of having a Giraffe Tools pressure washer cleaning machine at home are fathomless. It is, therefore, the right time for you to have one.