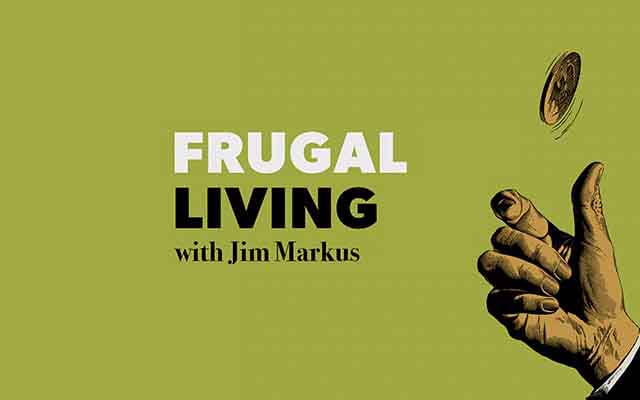 By Tom K.
on November 16, 2021
In this episode and season finale of Frugal Living, host Jim Markus talks with Shannon McClay, the founder and CEO of the Financial Gym. You can listen to Frugal Living with Jim Markus here, on Apple Podcasts, on Spotify, on Amazon, on Anchor.fm, or anywhere you go to find podcasts.
What Is Financial Gym?
Financial Gym is a place where anyone can go get financially healthy. As McClay explains, they work with people who have seven figures in the bank, people who have less than zero, and anyone in between.
What Is the Most Challenging Part of Financial Wellness?
According to McClay, the most challenging part of getting financially fit is that most people don't know what that looks like. The financial world uses a lot of jargon, and in order to be financially fit, you need to be financially literate. There are a lot of people who were never taught financial literacy.
What Are Some Common Mistakes People Make?
McClay explains that one of the most common mistakes is that people aren't mindful about their money. Oftentimes, they know how much they make, and they know they're spending their money, but they don't realize how much they're spending and where that money is going. She adds that almost everyone underestimates how much they spend. She gave an example:
A client explained that they were living paycheck to paycheck, making $2,000 per month, and they had nothing in the bank afterward. Despite being able to explain this, when asked how much they were spending each month, they said they weren't sure. McClay points out that if they make $2,000 and have nothing left at the end of the month, they must be spending $2,000 per month. While the answer may seem obvious from the outside looking in, a lot of people have trouble seeing their own financials so clearly because it's an emotionally sensitive topic.
More about Frugal Living with Jim Markus
This episode was sponsored by Charlotte's Web, and we scored a discount for our listeners. Use our code FRUGALPODCAST at Charlotte's Web for 15% off sitewide. Some exclusions apply.
To hear more from Shannon McClay, check out the latest episode of Frugal Living. Frugal Living is a podcast for smart consumers. How do you spend less and get more? The show, sponsored by Brad's Deals, features interviews, stories, tips, and tricks. Jim Markus hosts season three, out now.
Subscribe Now on Spotify
What did you think of this week's episode? Let us know in the comments!